Thank you for taking the time to write a review of Brumley Printing.
You have two options:
---
1. Write a review on Google. Click on the Google Review link below. You will be taken to a Google results page where you can write a Google Review.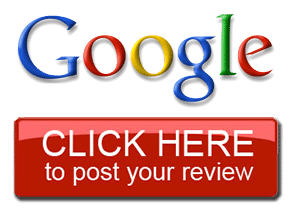 ---
2. Write a review that will appear on our website.

Brumley Printing
Average rating:
6 reviews
Apr 14, 2016
I'm very grateful for the fabulous experience working with Brumley is each time they handle a printing job for my clients. They are expedient, courteous and deliver a superb final product. When I design and deliver a project for my clients, I'm putting my name on it, and with Brumley handing the printing, I know that I can expect a top quality outcome each time. I would highly recommend working with the kind folks at Brumley.
Apr 5, 2016
I can always rely on Brumley Printing to have our printing completed on time, which is sometimes critical to our operation here at SRA. In addition to being an excellent printing establishment, Brumley Printing makes you feel like you are a part of their team, a part of their family. They strive to make sure that you receive quality work that you want and need. I can honestly say that the staff at Brumley Printing is the best to work with. Thank you!
Mar 22, 2016
In the time I've had the opportunity to work with Kirk and his staff at Brumley Printing, I have experienced nothing but professionalism, attention to detail, and friendliness. Kirk and his staff show exemplary communication with their clients, as I do believe they truly see the importance of marketing and branding for all businesses. The quality of product sets the bar high. It's not just the products, but the service, that make Brumley Printing the only choice when it comes to any and all printing needs a business might have. Whether a big business or small 'mom and pop' shop, Brumley's will work with you to get exactly what you need, when you need it. They aren't here to just get a job and get it done. They are here FOR their clients, to improve and grow their businesses… even taking that client's business to a level that was just a dream. I would recommend Brumley Printing to anyone who asked. And I plan to continue to work with them far into the future.
Mar 22, 2016
Brumley Printing provides fast service and always goes above and beyond to take care of our needs.
Mar 27, 2014
Thank You Brumley Printing
Since being introduced to Brumley Printing several years ago, they have become our exclusive source for our commercial printing needs. The family owned operation provides exceptional service and is committed to consistently meeting our every need. Withhout question, Brumley Printing plays a vital role in the success of our business. I can't thank them enough!
Mar 22, 2014
From the front desk reception to the back warehouse door, everyone you'll meet is happy to work at Brumley Printing. This alone sets them apart from other companies because you are sure to be greeted with a smile and a friendly "hello" from someone eager to please a customer and make their day better. Working with Brumley is simple and straight forward. You will not be surprised by extra charges or added wait time. The job they do is high quality and fast. My personal experience with family-owned and operated Brumley Printing comes around twice per year when they print new inventory for my wholesale invitation & stationery business. High quality printing & finishing work is vital to the success of my company and Brumley has been printing my inventory for more than 5 years. I am as picky about quality as it gets (I'm an artist and they are printing MY artwork!) and Brumley delivers a beautiful job every time. On a personal note, I really like this family of folks. Each is kind & respectful and a joy to work with. I believe they care about me and the success of my business for which they print. Thanks Brumley team!